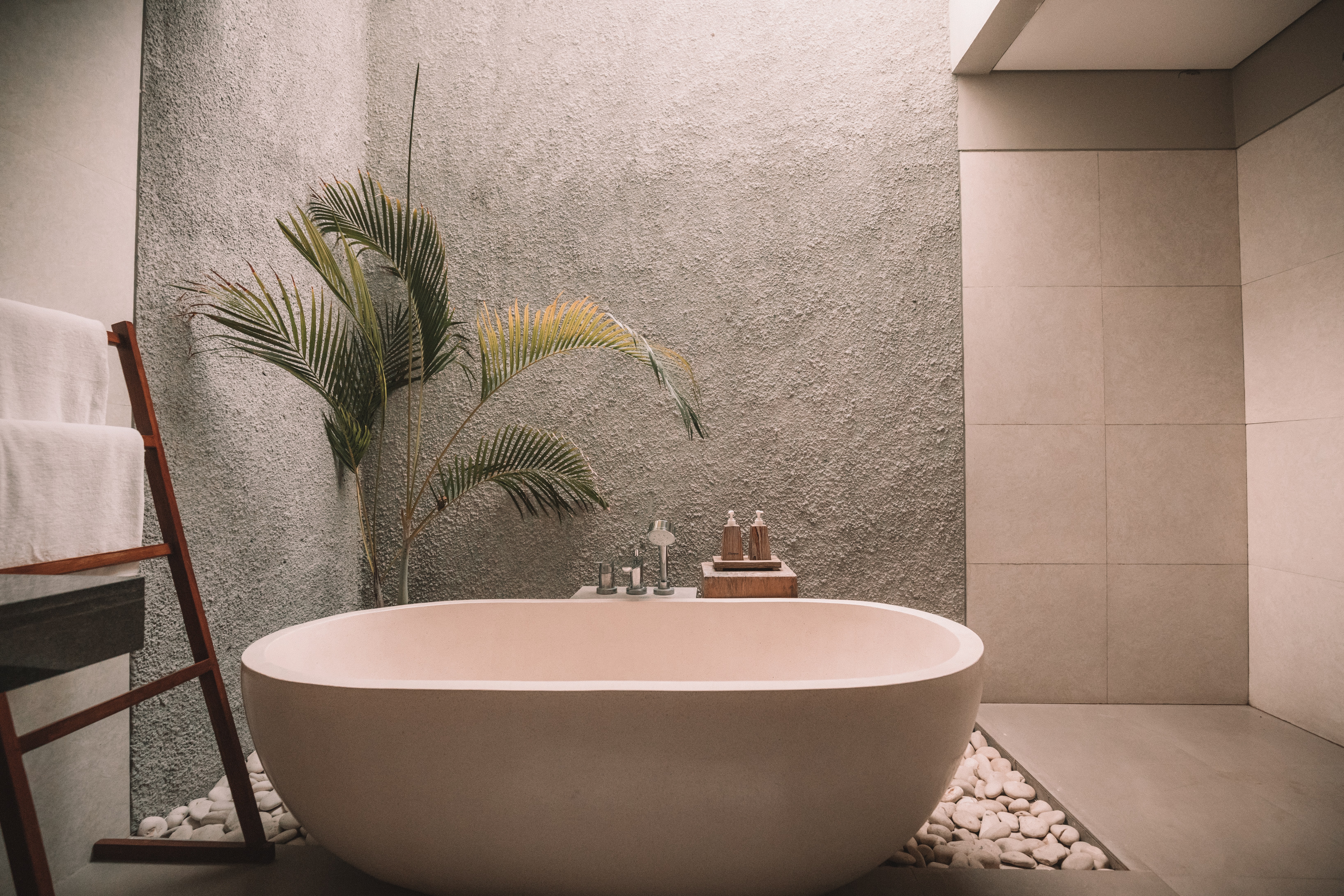 If you want your bathroom to be 'on trend' then read on!
Is your bathroom is looking slightly dated? Let's look at how it can be easily updated – a few simple changes can breathe new life into one of the most important rooms in the house.
Tips to update your bathroom
Looking for some tips on how to improve your bathroom? We have plenty of inspiration for your bathroom.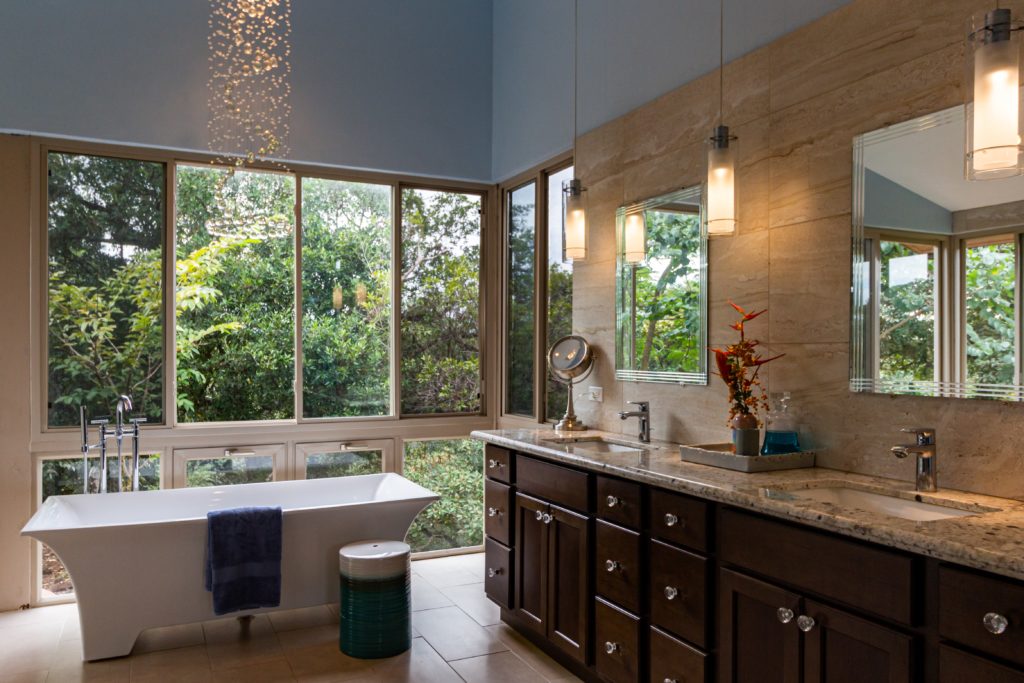 1. Subtract then add
The first rule of any fresh start – declutter first! Before you start looking at what you can add or change, take the time to de-clutter and make some space. You might be surprised how much you can clean up in just one hour! So, grab a bin bag, and throw out all the old potions and lotions!
2. Space & storage
Next, make the space you have work for you. Invest in some clever storage solutions. Tidy things away in logical order – then only buy and keep what you need.
Think clever – can one thing be used two ways? Use hooks on doors or baskets on the shelves.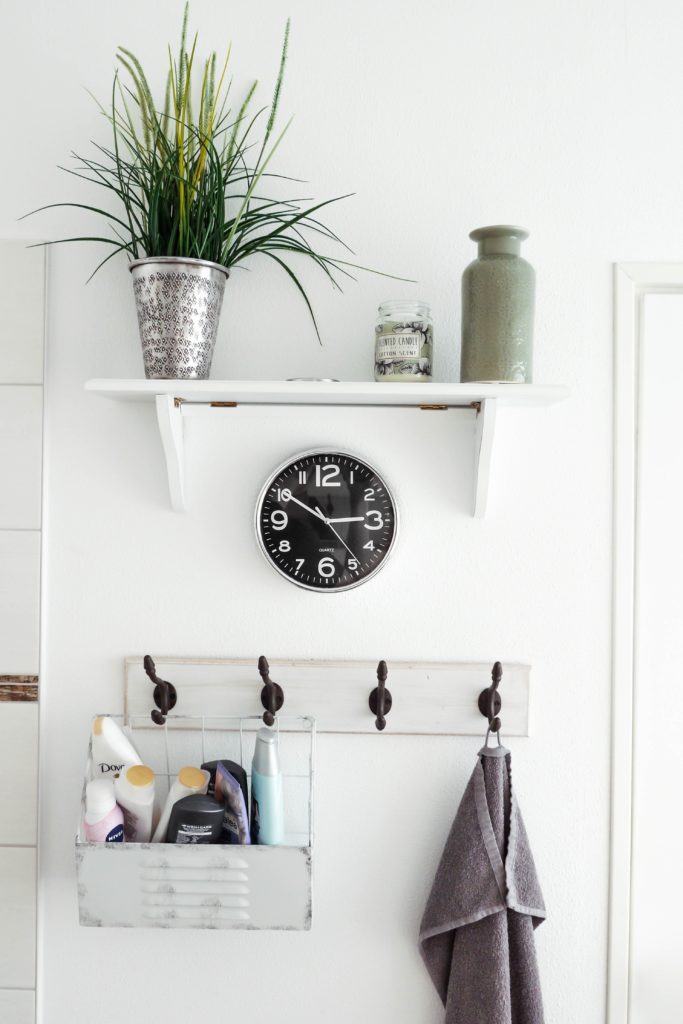 3. Mirror image
Mirrors aren't just designed to add a decorative touch. They're also the perfect solution for making an area feel brighter and larger. Choose the right shape and size for the bathroom. Could one big mirror work as would a few smaller ones make a statement?
4. Feature piece
Which leads on nicely to point 4! A statement piece can update a tired old bathroom quickly and cheaply.
Opting for a standout sink is a great way of creating a focal point within a bathroom and enhancing the feel of a space. Other great statement features are mirrors, coloured splash tiles or floor tiles.
5. Towels and linen
Affordable and easy to purchase, new towels will not only refresh your space, but allow you to incorporate a new style or trend into your bathroom.
A new set of towels somehow has the amazing ability to jumpstart any bathroom makeover. Go for a nice spring color option, or stick to neutrals with some bright whites.
Look after those new towels with our top tips!
What about a new robe as well? Robes that are soft and snuggly? A new robe will have you feeling great in the bathroom!
6. Bathroom accessories
Old shower screens and shower curtains can give away the age of a bathroom so why not swap out your shower curtain. This upgrade is super affordable and can make a huge difference in your space. Choose from a huge range of trendy options that are available for under $50, so you really have no reason to not get a new shower curtain.
Also look to update your bath mats/rugs. Old bath mats are, well, gross. Wash and donate the old one and go for something a little more eye-catching.
Bonus tip – Little but lovely
Don't forget the little touches – they all add up.
When it comes to improving your bathroom, you'll be amazed by the dramatic difference small, final touches can make. The addition of a stylish toothbrush holder and expensive-looking soap dispenser can really elevate the feel of a space.
We hope you've found some bathroom inspiration from these easy DIY updates that will refresh your bathroom in no time and at a fraction of the cost of a complete bathroom renovation.
Choose Marbret. Not only are we a local business, but because we are a commercial wholesaler, our product is often CHEAPER and HIGHER QUALITY than the chain stores. We are now even more accessible with our Facebook page, shopping on our website and our retail showroom in Osborne Park. Look us up and pick up an extra bargain!