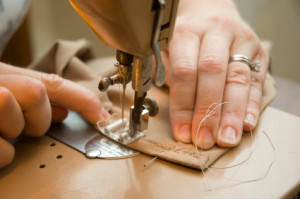 Manufacturing at Marbret is an industrial sewing contractor offering a unique made to order service. Our manufacturing department has been operating since 2005 under the name Cut N Make, however, since moving to larger premises in April 2014 we have combined the manufacturing and dispatch aspects of our company into one.
At Marbret we specialize in commercial & retail Manchester manufacturing. With a wide range of expertise, we have the ability to be able to supply a 'made to order' service to our customers.  Our services include cutting, sewing, packaging, textile sourcing, assistance for production quantities & order fulfillment. Our wide range of capabilities include bed linens, boat sheets, aprons, napkins & tablecloths, chair & cushion covers, curtains, carry bags, hospitality & healthcare products. Optional product features include buckles, hook & loop closures, studs, ties, Velcro, and zippers. Materials used include cotton, poly cotton blends, 100% spun polyester, vinyl, nylons, hemp, meshes, polyester knits & twills.
Contact Us
P – 08 9446 1661
Manufacturing Hours
If you wish to speak directly to our Manufacturing Manager about your project, call between the following hours.
Monday – Thursday
7 – 3pm
Friday
7 – 12pm